PEAKS
Artistic Director &
Co-Producer
Paper Mountain at FRINGE WORLD 2019
Perth, Australia
Image: (1) Sophia Natale, Flesh & Bone, Paper Mountain Gallery (2) Rolling Peaks at Perth Cultural Centre Screen, (3) Luoyi Tan, My Account of Being Nowhere, City Arts Space Photographs by Danica Zuks
PEAKS at Fringe World 2019
Across 3 venues - Paper Mountain, Perth City Arts Space and Perth Cultural Centre Screen.
Awarded 'Best Independent Program' at Perth's FRINGE WORLD 2019
MORE INFO...
Collective Care
MoreArt Public Art Show, Melbourne, Australia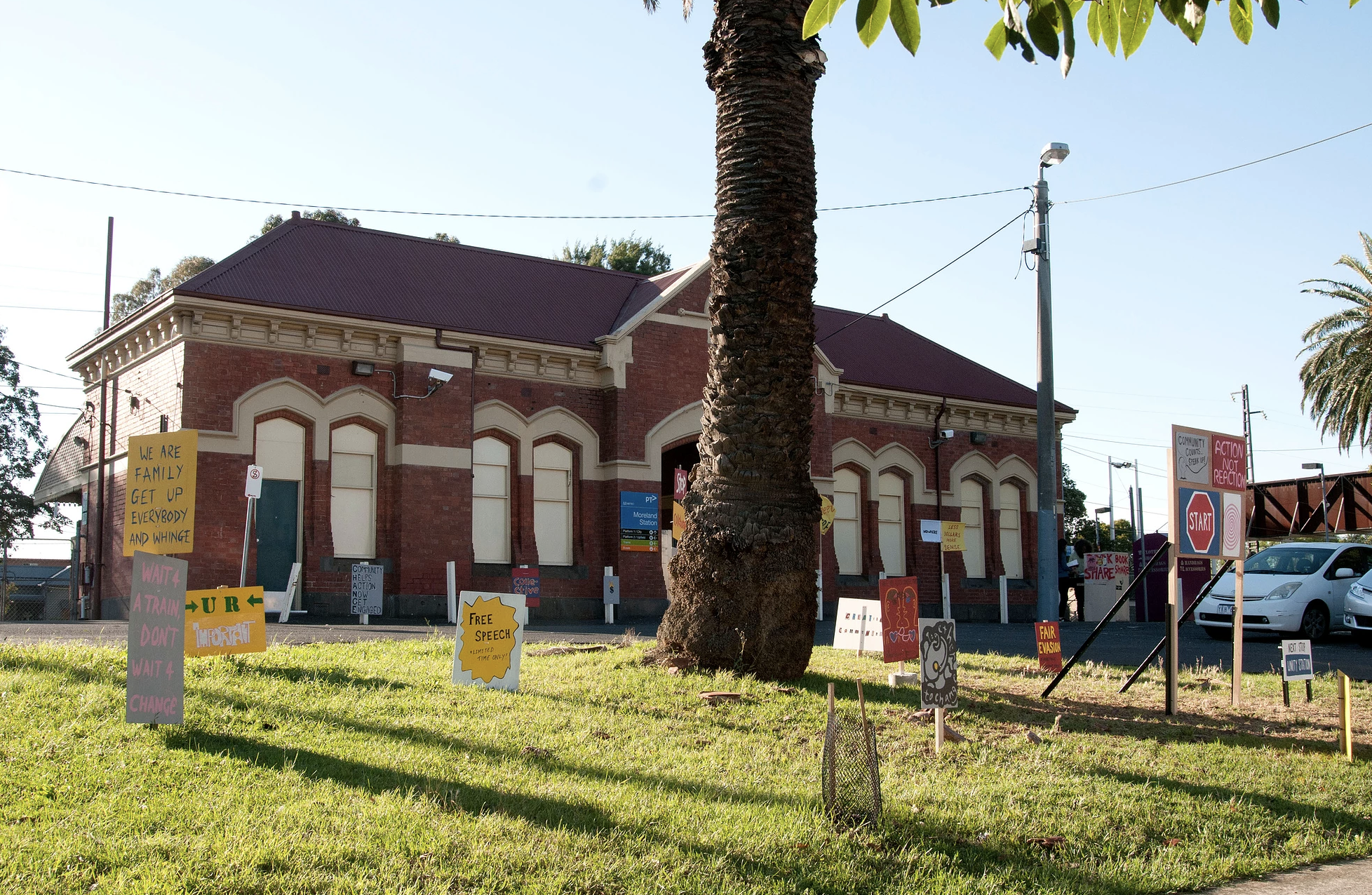 A public participatory project commissioned by More Art Public Art Show.
Workshop, performance & exhibition facilitated by Hannan Jones and Kate Davis
Hosted at Siteworks, Brunswick Mechanics Institute, Coburg Courthouse and The Counihan Speakers Stand in Melbourne, Australia.
MORE INFO...
Creative Challenge
Artist and Faciliator for AWESOME Arts
Djidi Djidi Aboriginal School, Leonora District High School and East Kalgoorlie Primary School
Each year, artists are chosen to facilitate arts projects that encourage young people as part of AWESOME Arts Ltd. Creative Challenge.

This artist residency faciliates the potential and possibilities for young people to consider their individual and collective community identity by exploring their own history, stories and environment through the process of art.

Creative Collaborators have included April Phillips, Murray Collier and Calvin Chee.





Gallery Unit & Unit
Co-founder and Co-curator with Rachael Simpson
The Savoy Centre, Glasgow
Scotland
Gallery Unit also known as G-UNIT is a non-profit artist run space committed to generating a diverse connection between art and the public.
Founded in 2014 Gallery Unit was initiated as an independent open studio and gallery by artists whom met at The Glasgow School of Art in Sculpture and Environmental Art department. Aimed at championing art and engagement, the curators programmed public call outs and workshops that faciliated and welcomed the public.
MORE INFO...
Visit the Gallery Unit website here.