GALLERY UNIT + UNIT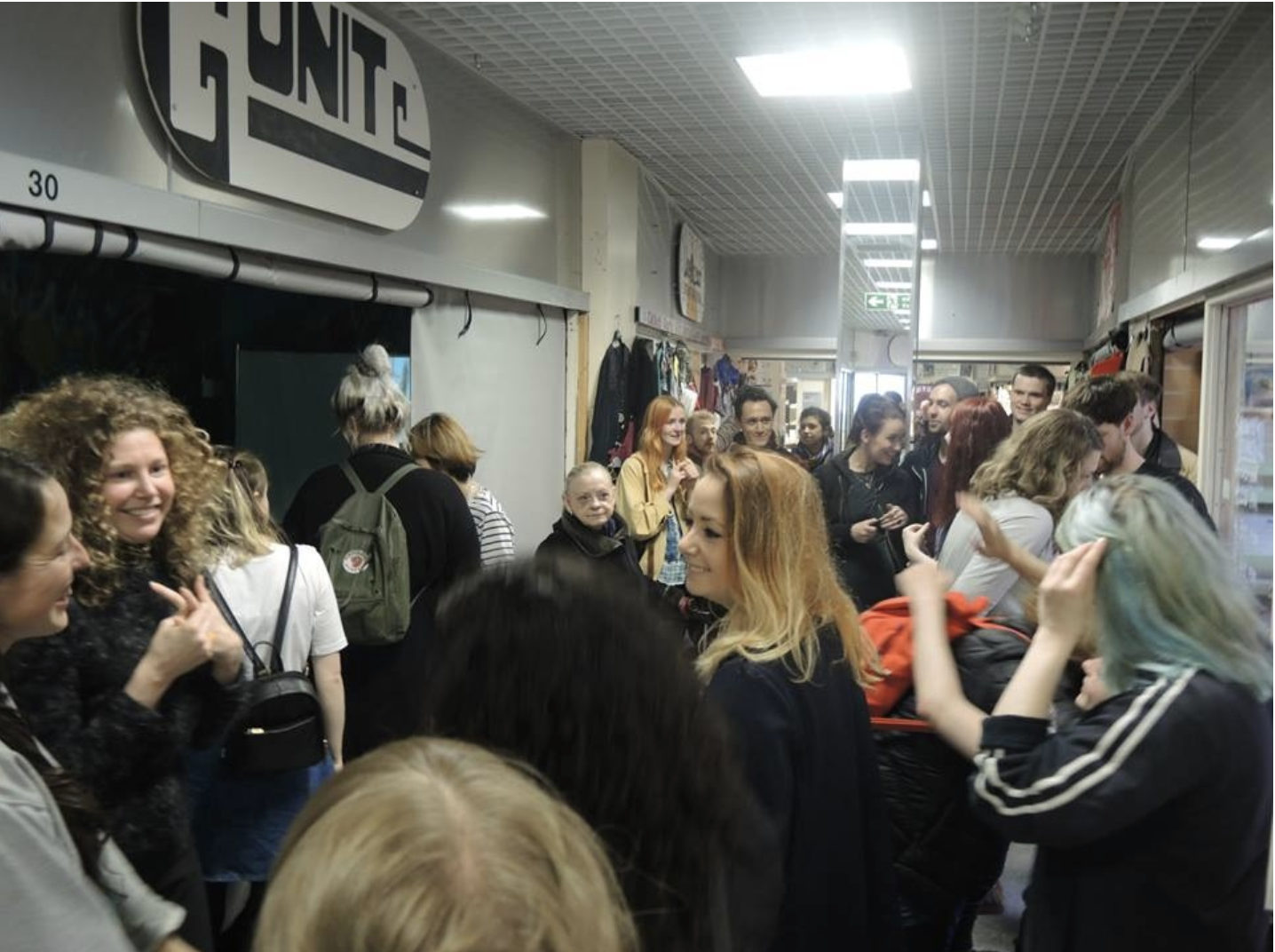 Opening of Gallery Unit as a dedicated gallery space in 2015 with a special talk by G.O.D.S (Glasgow Open Dance School) about their DIY ethos, friendship and works.



The Savoy Centre, Glasgow

https://galleryunit.persona.co/

2014 - 2016
Image: Installation of Gallery Unit's opening exhibition by Elaine Ang.
Installation view of 'I OPEN SOMETIME'
Participants at Booking Binding workshop led by invited artist Suzie Wilson
In 2014 Rachael Simpson and I, founded
Gallery Unit
and
Unit,
a public facing gallery space and open studio.


A
free to use space committed to engaging the surrounding community in an ongoing dialogue between art and the public through workshops, performances, talks, and exhibitions with the idea of accessibility at its heart.
Our roles ranged from artist, curator, facilitator, producer, organiser to cleaner and administrator. We didn't see any of these roles as more important as they all contribute to the success of this organisation and to the ideas surrounding, self- organisation, open learning and community.
'Kill them with Kindness' self published book based on Gallery Unit's foundation, ethos and happenings. Pages 26 featuring the 'Mural Call Out' workshop and exhibition across The Savoy Centre.
Mural Making Workshop took place over 2 days with a public call out, tour and mapping of the second floor of The Savoy Centre
We opened in 2014 with the assistance of Young Innovators Fund which assisted in providing free workshops for 6 months, after this we continued to engage with workshop models and site activation, with the addition of dedicating the gallery space to contemporary and emerging artists, peers and the community.
A highlight was being selected to exhibit as part of Glasgow International 2016.
Joanne Dawson's exhibition installation view inspired by the history of The Savoy Centre as a cinema space.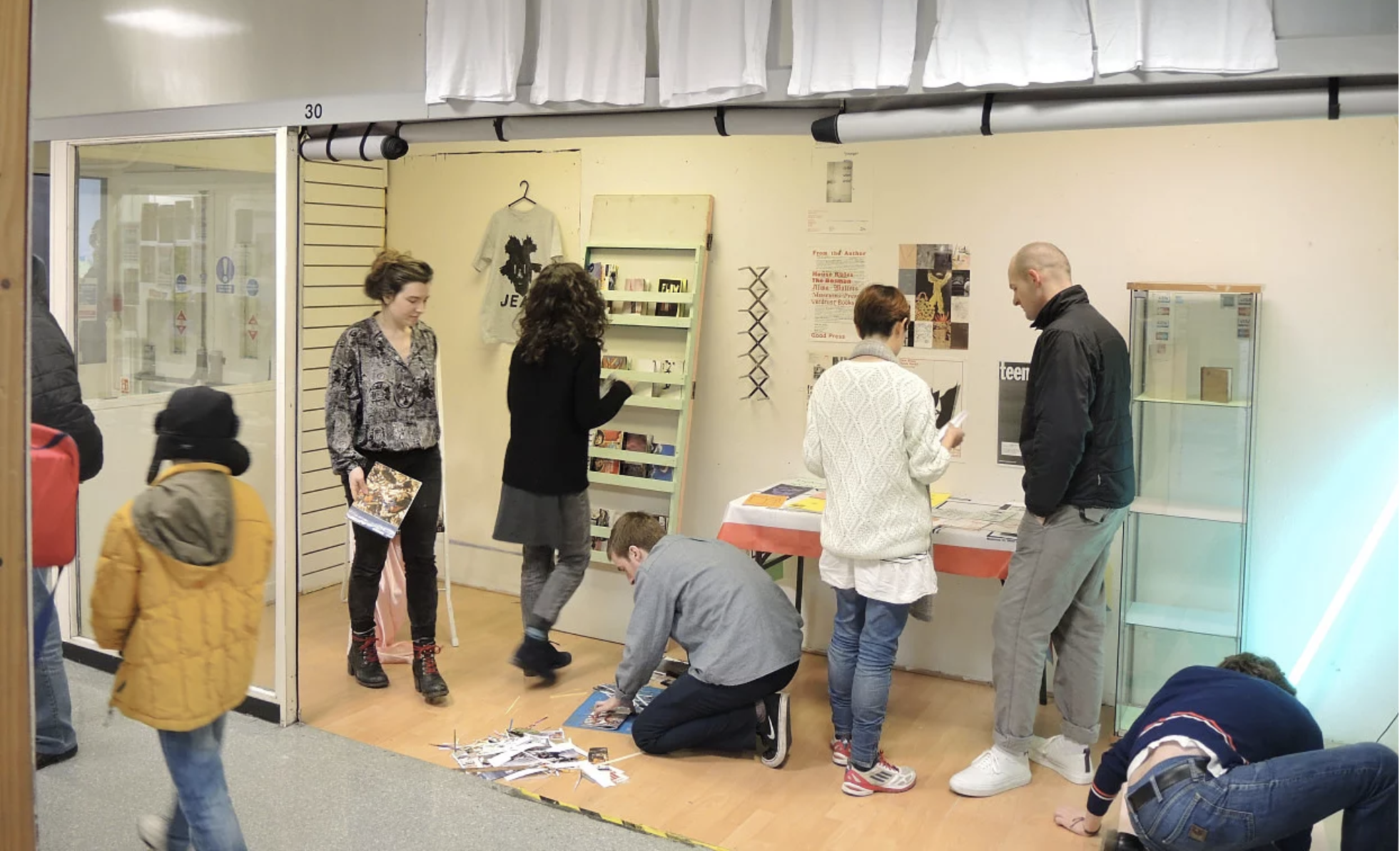 'RE:ISSUE' a zine making workshop and temporary bookshelf intiated with invited Manchester based designers DR.ME