GALLERY UNIT & UNIT

PUBLIC GALLERY SPACE AND OPEN STUDIO
CO-FOUNDER AND CO-CURATOR
HANNAN JONES AND RACHAEL SIMPSON
SUPPORTED BY IDEASTAP YOUNG INNOVATORS FUND
*
Alaya Ang*
Joanne Dawson
Mural take over
Honey Jones-Hughes performance
1. Gallery Unit + Unit
(2014 - 2016)
A public facing gallery space and open studios. Co- founded and co-curated by Hannan Jones and Rachael Simpson housed at Unit 30 The Savoy Centre, GLASGOW
Documentation of selected celebrations and the interchangable gallery space.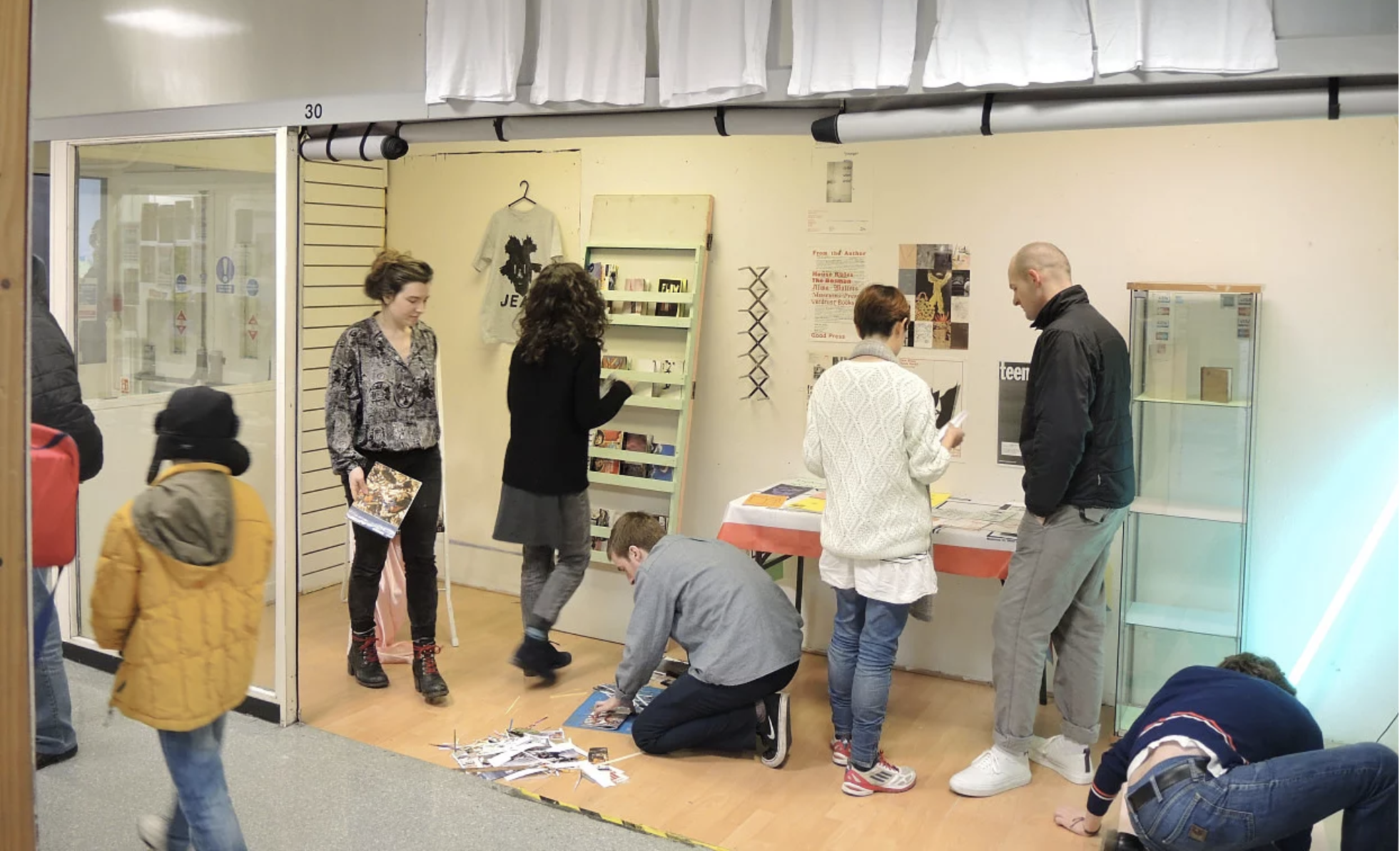 2. RE:ISSUE was a zine making workshop with invited designers DR.ME from Manchester. Collectively, with participants and the genorisity of Good Press and our neighbour Paul at The Book Tree, who lent us zines, books and materials we turned Gallery Unit into a temporary bookshop.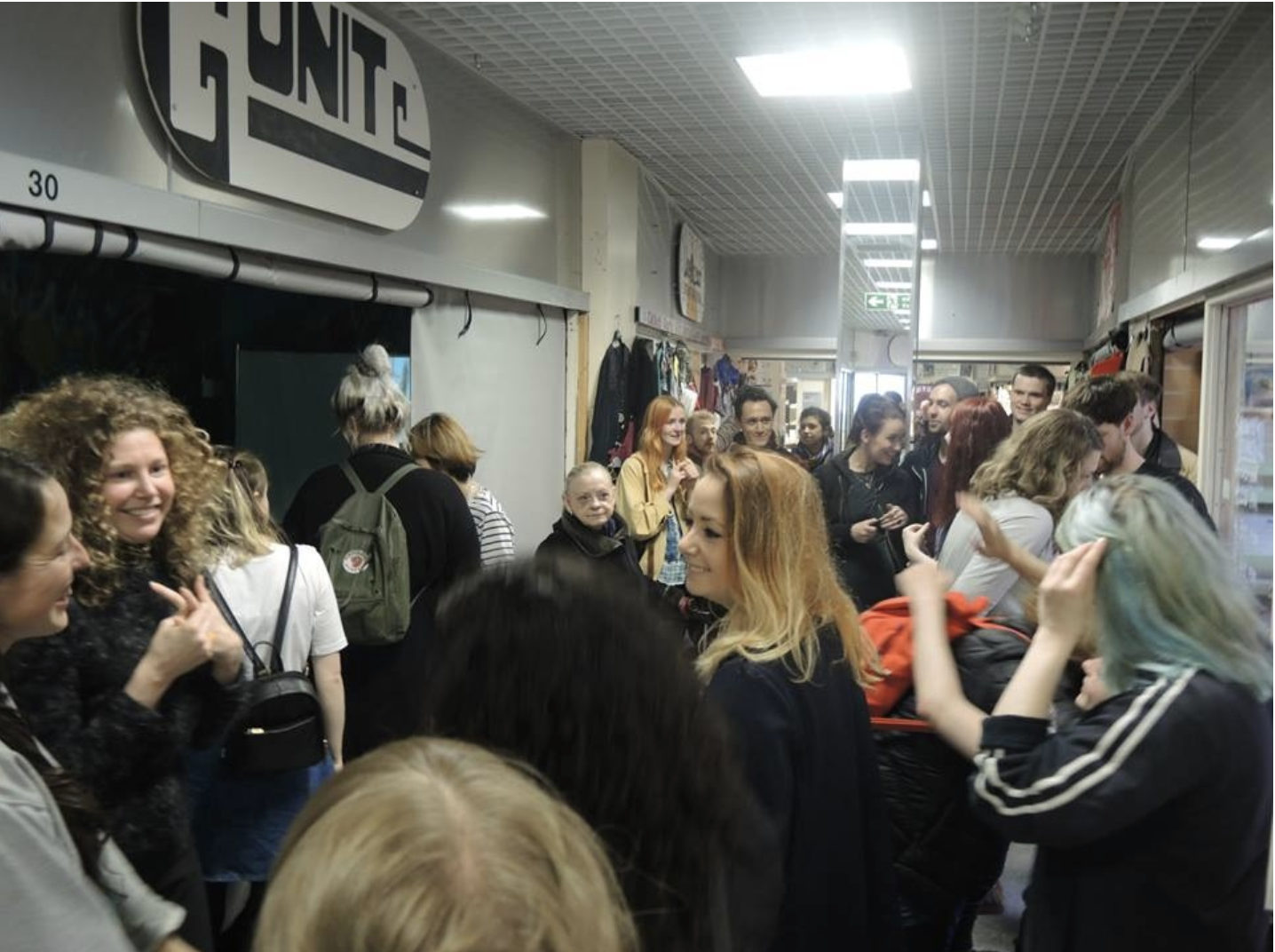 3. We invited the Glasgow Open Dance School (G.O.D's) to open our gallery space when it was dedicated to exhibitions to talk about their practice which was inclusive and focussed around not only dance but friendship.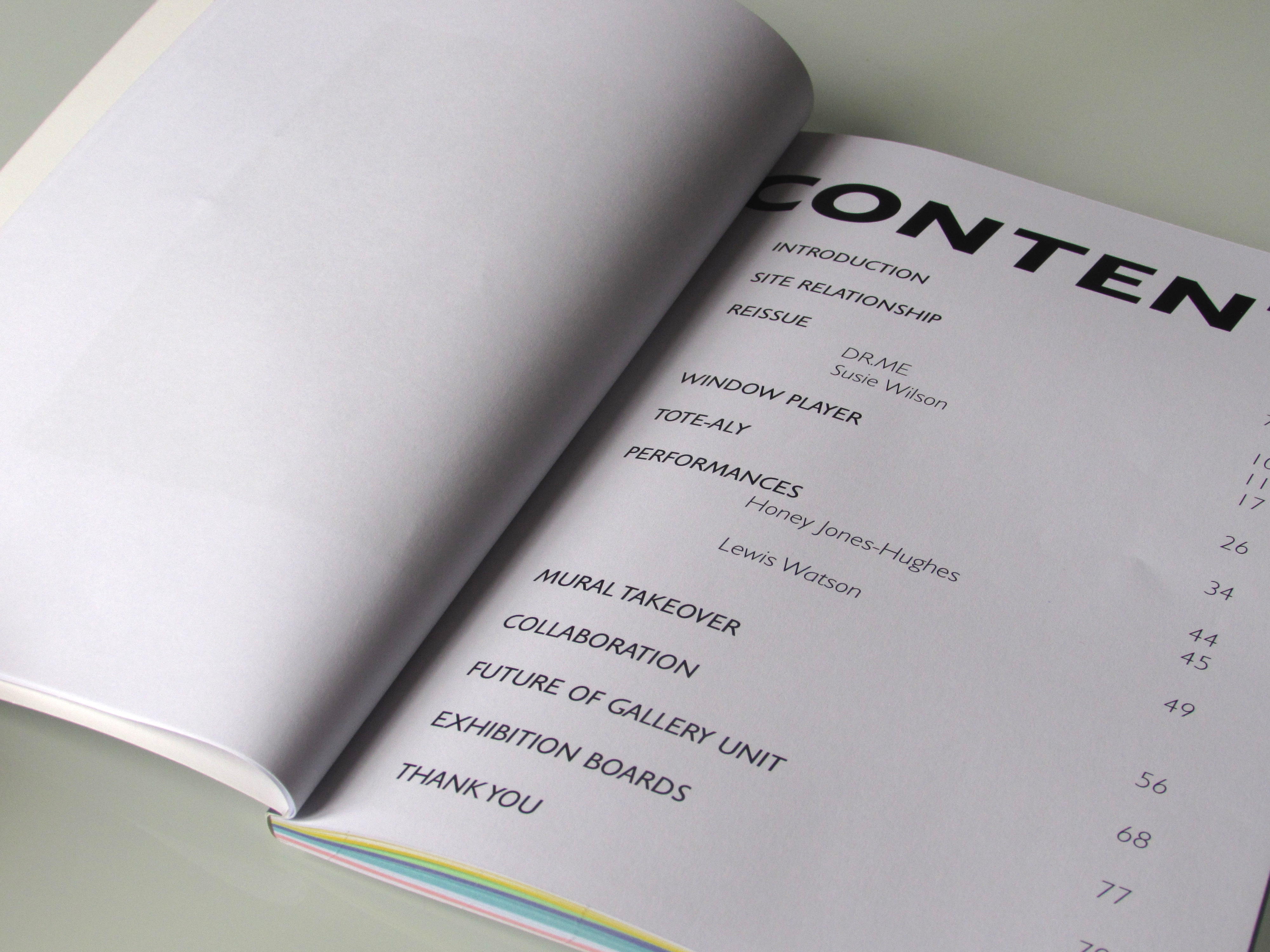 We documented our journey from workshops sponsored by IDEASTAP Young Innovators Fund to providing exhibition, performance and public studio space for friends, on requests - this self published book can be accessed on request.
Gallery Unit
2014 - 2016
Hosted artists, participants and visitors of workshops, and of course exhibitors: Alaya Ang, Lewis Watson, Susie Wilson, DR.ME, Lin Chau , Joseph Manning, William Braithewaite, Josef Benassi, Lane Stewart, Sulaiman Majali, Heather Lane, Honey Jones-Hughes, Merlin Hayward, Jaime Edmundson, S.J Finch, Ash Higginson, Ryan Charles, Glasgow Youth Hub, Rebecca Danks, Joanna Assman, Joanne Dawson, Timo Aho, Nattaporn Vuttipetch, Katy Dye, Bruce Mack, Murray Collier, Nathan Quirk, Flore Friden, Marta Adamska, Sara Malone Musafa, Lee Buchanan, Kirsty Lackie, Roddy MacNeill, Craig Ross, Vivieanne Priestly, Romany Rowell, Robert TJ Mills, Daniel Tulloch, Lewis Borthwick, Jessyca R. Hauser, #Cat#Net, Ines Seixas, Becky Sik, Noami Pratt, Callum Kennedy, Sarah Bethan-Jones, Joana Faria, Allegra Salandini, Paula Doherty, Kieran Muir, Majorie Simpson, Glasgow School of Art SEA students ++++ Thanks so much for making this the bomb.
A
free to use space committed to engaging the surrounding community in an ongoing dialogue between art and the public through workshops, performances, talks, and exhibitions with the idea of accessibility at its heart.
Our roles ranged from artist, curator, facilitator, producer, organiser to cleaner and administrator. We didn't see any of these roles as more important as they all contribute to the success of this organisation and to the ideas surrounding, self- organisation, open learning and community. Our ethos as Gallery Unit and Unit was to always be open for conversation and engaged with our neighbours and community new and exsiting. Due to this, we constantly kept the studio space visible and an open door policy.