https://papermountain.org.au/peaks-2019/

Paper Mountain is a Perth based artist run initiative with a gallery, event space and studios, located in the heart of Northbridge, WA.
Peaks 2019 was co-produced alongside Kelsey Douglas, Steven Finch, Pia Fruin and Hannan Jones.
PEAKS was awarded the Independant Program Award by FRINGE WORLD 2019.
Flesh & Bone
, Sophia Natale, Paper Mountain for Peaks 2019 Photograph Danica Zuks
Documentation of Artist talk with producers and artist Luoyi Tan (SG).
My Account of Being Nowhere, Luoyi Tan, City Arts Space Photograph by Danica Zuks
Opening of
The colour of earth
, photographic exhibition by Tasha Tong. Photographed by Nicolee Fox
Opening of
The colour of earth
, photographic exhibition by Tasha Tong. Photographed by Nicolee Fox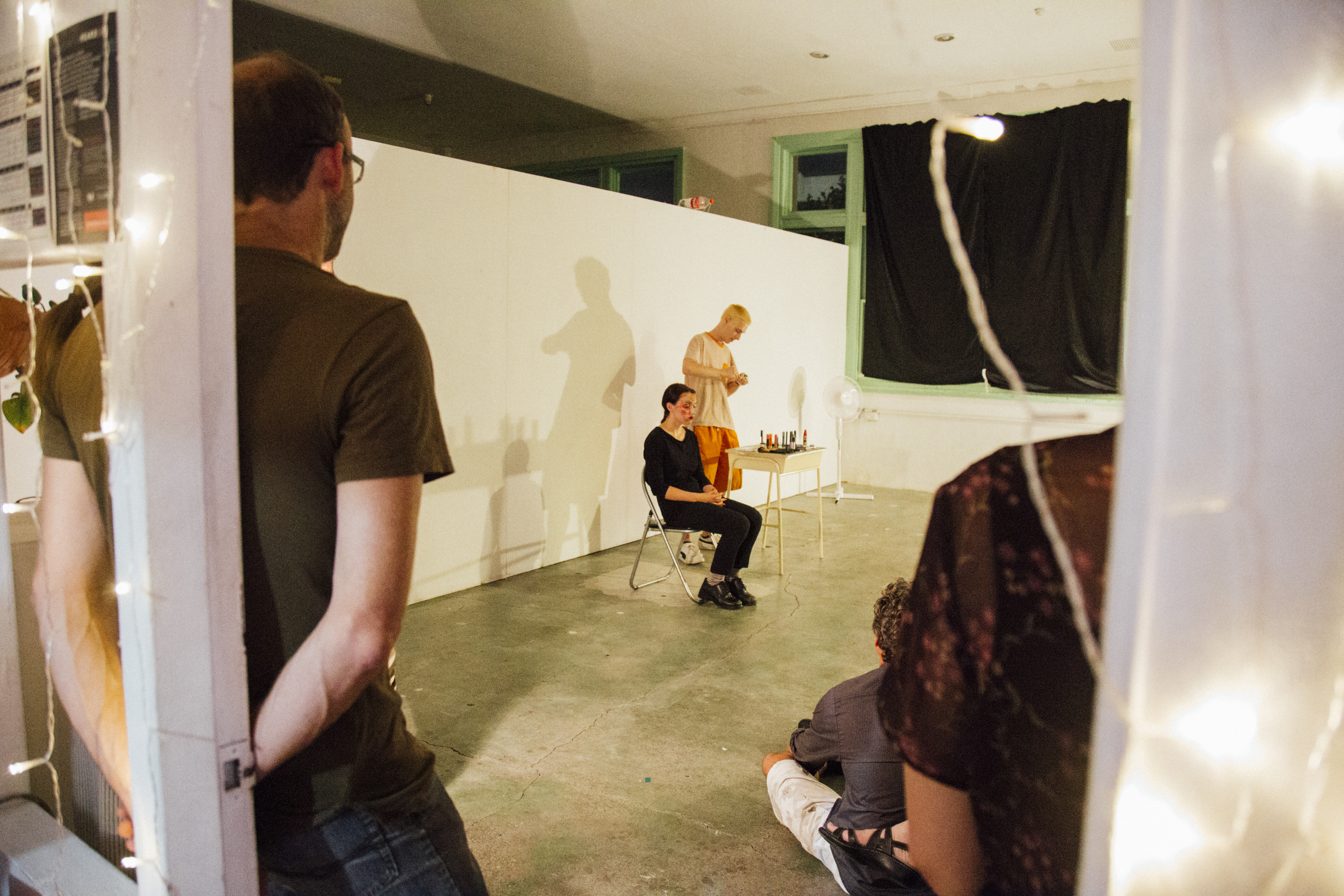 Chloe Nolan, Endless Answers, Performance at Peaks. Photograph by Danica Zuks
Text Roulette
, participatory performance by Finn O'Branagáin
The Divine Feminine,
exhibition by Sarah Sim earned the Fringe World Film & Multimedia Award 2019
Peakss 2019 is sponsored by City of Perth, DLGSC Culture and the Arts, WA and RTR FM 92.1
PEAKS 2019
Digital booklet PDF