High Energy, Heavy Feelings
Back of the Day

To Be Continued...

If I lose you
foreign, gestures, repetition, relax
Every time she tells the same story she tells it different
I OPEN SOMETIME

The mouth passes on stories...
Welcome to Glasgow
[under maintenance]
My Voice Is Your Voice Cause It's In Your Head
[under maintenance]
High Energy, Heavy Feelings
Artists who make Music, Musicians Who Make Art
—Queens Park Railway Club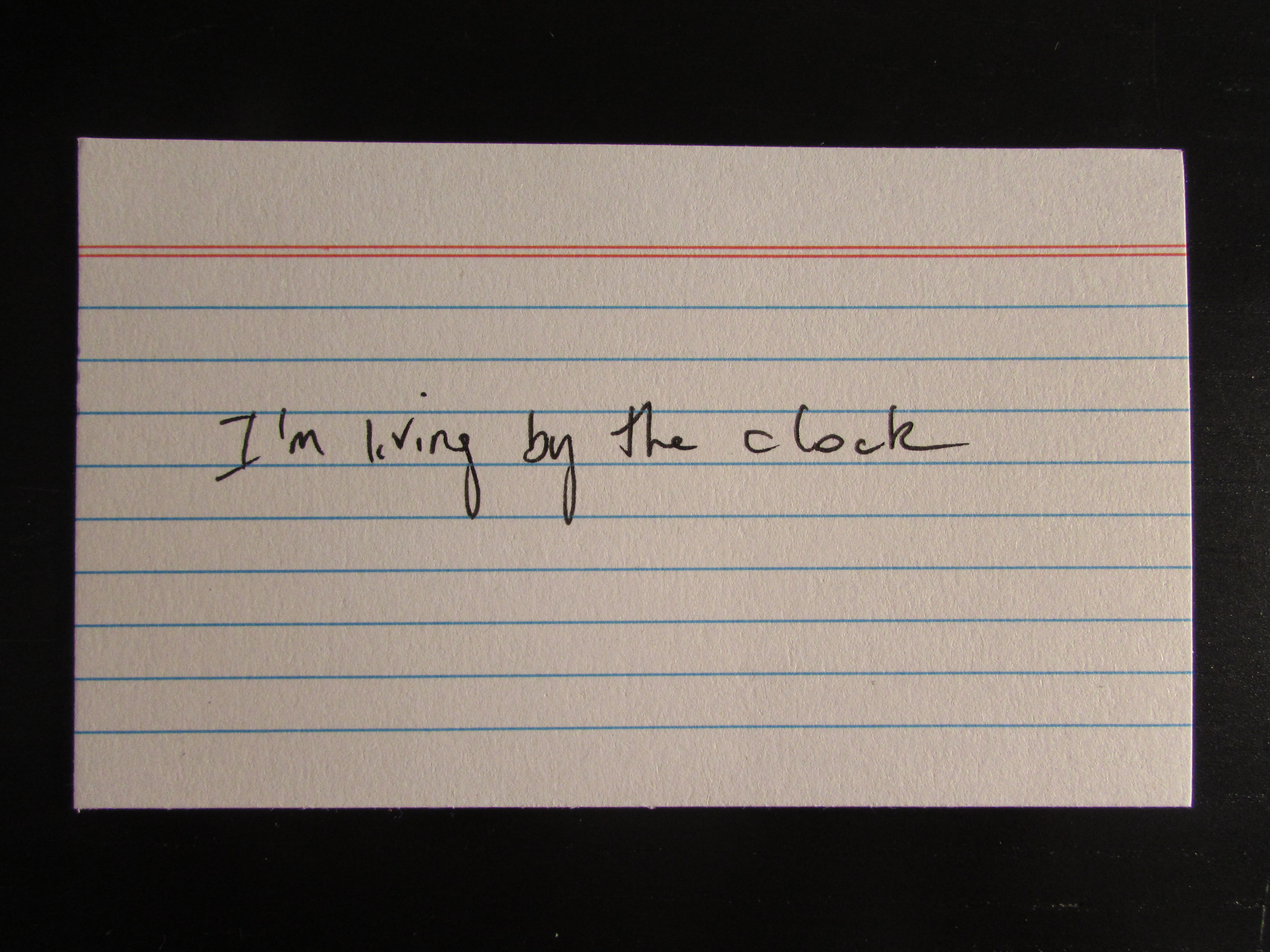 High Energy, Heavy Feelings
is a limited edition dub-plate vinyl 12in pressed in Glasgow.
Telling the tales of two narrative fictions occuring in a flat in Glasgow, spoken word by Hannan Jones, music recorded within the common space outside the Western Australian Muesum and in a 2 bedroom flat in Queens Park, Glasgow.
Self-Released for Artists who make Music, Musicians Who Make Art curated by Dr. Ross Sinclair.
MORE INFO...

Back of the Day
—Centre for Contemporary Arts, Glasgow
Back of the Day
presents a diptych video and single sound installation translating current reflections on experiences of place, transit, time, and perspective.
A collaboration with sound artist and muscian Murray Collier and formed simultaneously over two locations; Australia and Scotland by each artist.
The films centres on the artists maintaining common points of reference in different environments, and the maintaining in contact with loved ones over a long distance, and across time zones. Representing two sides of a conversation, a communication between two wholly different environments.
Presented as part of Sound Thought 2017.
MORE INFO...
To Be Continued...
—The Tontine Building, Glasgow
It began with a casual call out to come and participate in passing on messages. Over two locations we performed the act of the game which can be known as
Russian scandal, whisper down the lane, broken telephone, operator, grapevine, the messenger and/or chinese whisper
s.
'To Be Continued...' (2016) became a portrait of the members of the Glasgow School of Art, contemporary artists, makers, friends and peers playing the game.
The installation was composed of a quadrophinic sound installation, syncronished multi-channel video, two semi 18 ply hand built circlular benches and 250 A3 gloss coated posters.
MORE INFO...
Foreign Gestures
—Steambox: Independent Museum of Contemporary Art [IMOCA], Dublin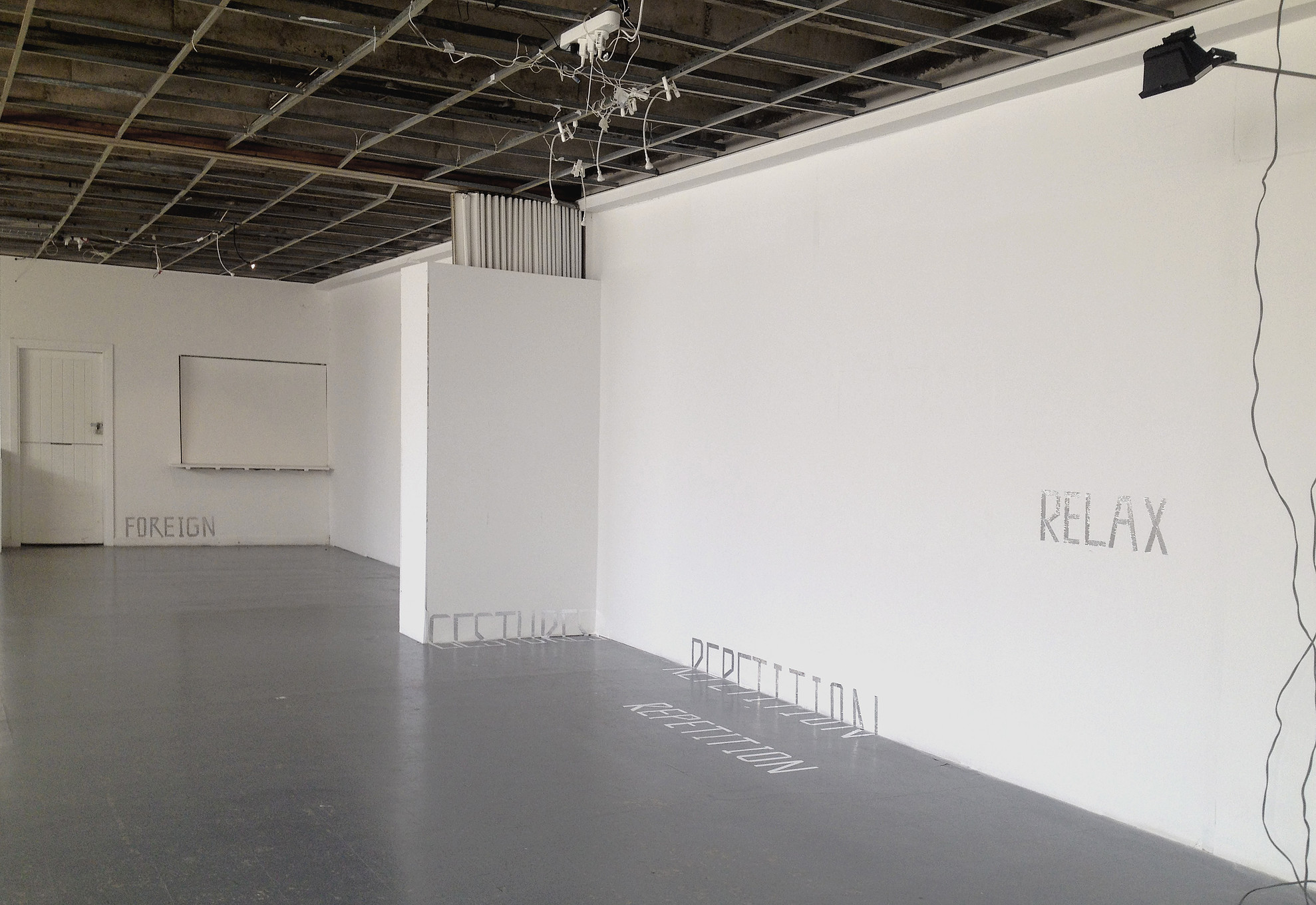 Performance Score -
Foriegn, Gesture, Repetition, Reptition, Relax

Installation of Aluminum Tape
—The Laurieston Arches, Glasgow
Billboard and text in collaboration with Harriet Rose Morley.
'I Open Sometime' is a collaboration between artists Hannan Jones and Rachael Simpson, together with The Savoy Centre.
The collaboration advocates an open and ongoing conversation about publicly engaged contemporary art today, allowing a reflection upon community and social functions.
At the heart of 'I Open Sometime' is language, inspired by introductions, connections, advice, stories and receptions. The work embraces conversation as art and utilises accessible materials such as video and sonic installations, text based works and playfully re-imagined everyday objects.
MORE INFO...
—The Bridge Library Easterhouse, Scotland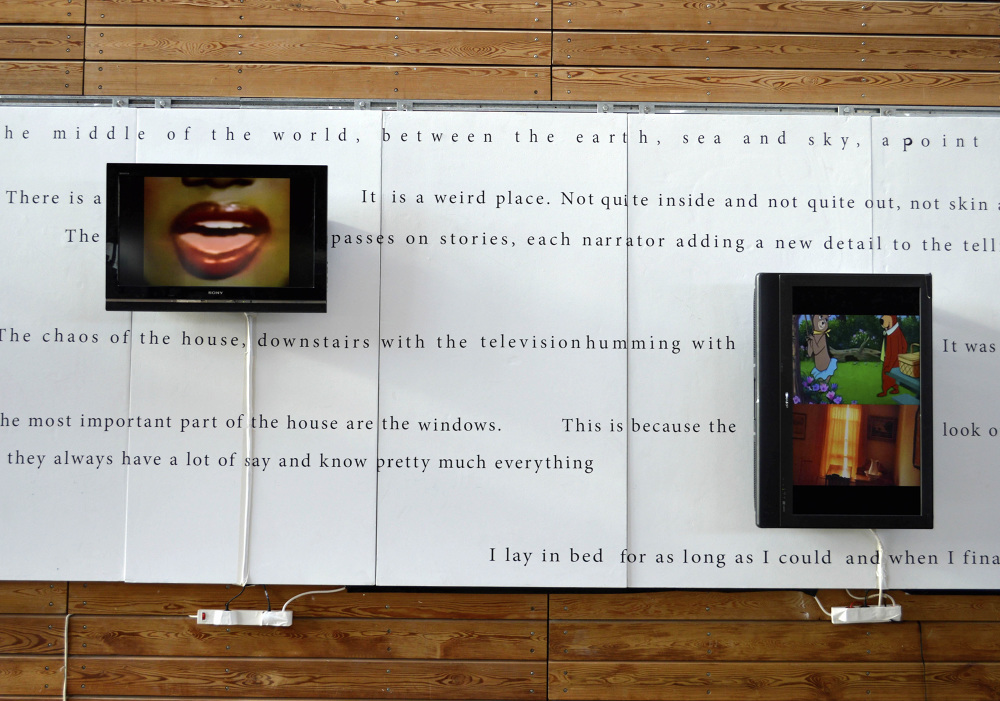 Compiled and inspired by text extracts of various chapters, forewords and introductions from 'Ovid, Metamorphases, Book XII' by A.S Kline, 'To Rise Again at a Decent Hour' by Joshua Ferris, 'Days' by Philip Larkin, 'The House that Talked' by Colin Pitman and 'Loving April' by Melvin Burgess.

The moving image is taken from various books throughout The Bridge Library and The Glasgow School of Art mixed with popular culture references, hand written notes and television advertisements.

MORE INFO...